Keynote Speaking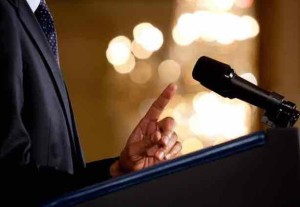 In our efforts to assist clients in building engaging, performance-oriented work environments, we provide keynote speaking services that are tailored to be in complete alignment with the needs and desires of our client organizations. From the informative, to the inspirational, to the thought-provoking, our speaking engagements draw from experiences and knowledge gained from helping companies improve performance. Opportunities for securing our speaking services may include:
Annual meetings
Trade shows and conferences
Beginning of the year kick-offs
Major corporate initiative kick-offs
National sales meetings
Management conferences
Please contact Perim Consulting to have an exploratory discussion on whether our capabilities may be helpful for your organization.