Biography
Brian Lange is a performance-improvement consultant, trainer and speaker who specializes in management and organizational development; professional selling; and teaching Facilitation Skills.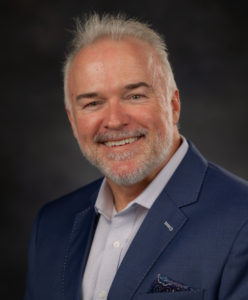 Educated in the business schools of Northeastern University in Boston and the University of California in Riverside, Brian has served as a faculty member of the University of California, San Diego-Extended Studies, and also served on a U.S. Department of Justice Advisory Board on Human Resource Issues.  He has been an invited lecturer at the University of Denver; Santa Monica College and San Diego State University.  Brian previously chaired a National Human Resources Association Annual Conference and served as President for the San Diego affiliate.  Additionally, he advised the conference committee structuring a CEO-Summit for BIOCOM (life sciences industry association).  He's been a guest on KPBS and KCEO radio stations, and has been referenced or featured in USA Today and the San Diego Union-Tribune, and writes a column entitled, "Front of the Room" for Focus Magazine (a quarterly publication in the Life Sciences industry).
For more than twelve years, Brian and his Perim team have led the highly-regarded PrimeTime! for Trainers and The Master's Course for the Life Sciences Trainers & Educators Network (www.l-ten.org)–the only professional association for trainers in the life sciences industry.
Brian has delivered professional services in Europe, Canada, Mexico, and 33 states in the U.S.–and every client with whom he has worked has invited him back for more.  He has helped companies large (including Merck, GE, J&J, Abbvie, Bayer, Amgen, etc.), and growing (Kitchens.com, Alexion, Mission Pharmacal, etc.) to improve performance and build companies people can BELIEVE in.